---
THE FUTURE OF MEDICINE
The world's first AI platform to radically improve health.
---
New Amsterdam Genomics is

powerful

insightful

life-changing
N.A.G. is transforming medicine by leveraging the power of data, statistics, and AI to help each of us achieve optimal health and maximize longevity. N.A.G. is the first to integrate DNA sequencing data with lab values and other health properties to formulate individualized care plans. Our technology automatically becomes smarter as scientific research advances. The outcome is that 45% of our clients receive a life-changing report, a number far higher than any other DNA test.
Personal Health AI Platform
N.A.G. is the world's most advanced AI platform enabling you and your doctor to optimize your health based on your DNA and other characteristics. Our clients live a new paradigm where they no longer just react to symptoms; they can proactively address the problems they are at highest risk for.
N.A.G. examines all 22,000 genes of your genome, whereas other DNA tests look at DNA in just a few places. N.A.G. provides a much broader view and reveals vastly more findings.
N.A.G. uses natural language processing to ingest every published medical paper and determine which apply to you, based on your DNA and other health data. AI prioritizes your findings and links them to actions your doctor can recommend to improve your health.
What Can I Learn from My Results?
Key Aspects
Major Impacts
Traditional DNA tests generally only produced medical findings with small effect sizes (e.g. a 5% increased risk of something or a 10% decreased risk of something). We argue that these small findings are not very useful, because they probably would not change how you and your doctor manage your health. N.A.G., by contrast, routinely finds medical issues that people are at much higher risk for. The reason we can do this is that we scan and determine the impact of so many more mutations.
Special Requests
We are your partner in health. So if you have specific areas of interest, we are happy to field special requests as to how your genome may relate. In fact, we have created a number of advanced computer algorithms that are able to discover the possible effects of your genomic variations, leading your doctor to the best answer.
Comprehensive
We report on everything from significant medical findings to diet and exercise recommendations to ancestry. We report anything we can find about your DNA, so long as there is a peer-reviewed, published paper to back it up. There are currently more than 350,000 health-related findings in our database, and that number grows every day.
Advanced Computer Analysis
N.A.G. was founded on the premise that analyzing billions of DNA measurements and hundreds of thousands of research papers requires elite computer programming to be done right. We have some of the best programmers in the world, and their superior algorithms will be applied to analyze your DNA. Click here to learn more about our technology.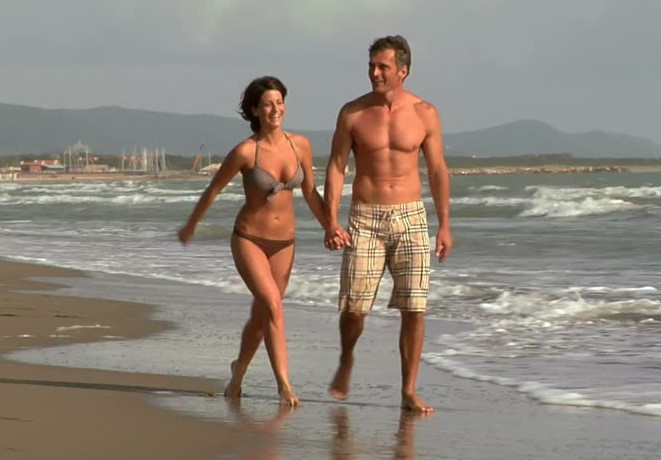 Recommended for Many Reasons
Our clients come from many backgrounds and circumstances, and they have endorsed us for many reasons.
I am beyond grateful to N.A.G. for providing me with such an important resource in regards to my health. They called me personally to answer questions and walk me through the process. I felt compelled to know specifics about my genomic makeup in the hopes of living my best life for my young son. Not only did I receive fantastic guidance from N.A.G., I received peace of mind with desirable test results. I now have a roadmap to focus specifically on a personal wellness plan at my yearly physicals via my doc. I can't recommend them enough!
N.A.G. did an excellent job in analyzing my genome, not only did they provide me with reports but also provided us with personalized recommendations to find the specific gene that is causing my illness, thus enabling me to find the correct doctors faster and with less expense then would have otherwise been possible.
My son was born with an enigmatic disorder that manifests in cognitive, social, and motor deficits. For two decades my family searched for answers to the cause of his disease, to no avail. New Amsterdam Genomics mapped our genomes and identified two point mutations that are likely the culprits. We are now working with a top academic institution that has bred mice with our son's mutations in order to research the disease and develop potential treatments. Thank you, N.A.G., for taking us one giant step closer to solving this mystery!
Get Started
Here's how to join the New Amsterdam Genomics program.
Enter your contact information in the box below.
Send this form to your doctor. (If you don't have a doctor, don't worry. We can connect you with a great one in our network.)
We send a kit to your home with all the materials you need. Collect your saliva, and ship the kit back to us.
DNA is extracted from your specimen, and the sequence (a list of A's, C's, G's, and T's) is determined over the entire protein coding region of your genome. N.A.G. runs sophisticated algorithms on your data to uncover meaning and impact.
N.A.G. delivers to your doctor a report explaining your unique findings. You receive access to an online portal enabling you to investigate your results at every level of detail. Your doctor and you can now devise ways to optimize your health.
I Want to Reach My Health Potential!
Enter your contact information to get started.